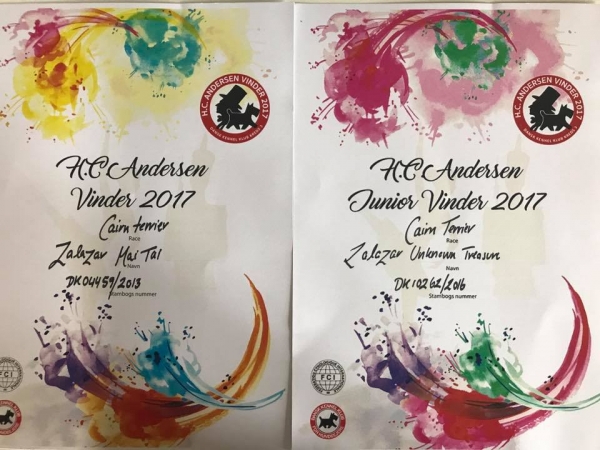 We had a lovely day at DKK's national show in Odense.
? The weather was fine though a bit windy. We had entered Tesla & Maia and both did well, they both won their class and Maia went BOS. They also both got the title: H.C. Andersen winner 2017.
Judge was Trevor Hiscock, ZA.