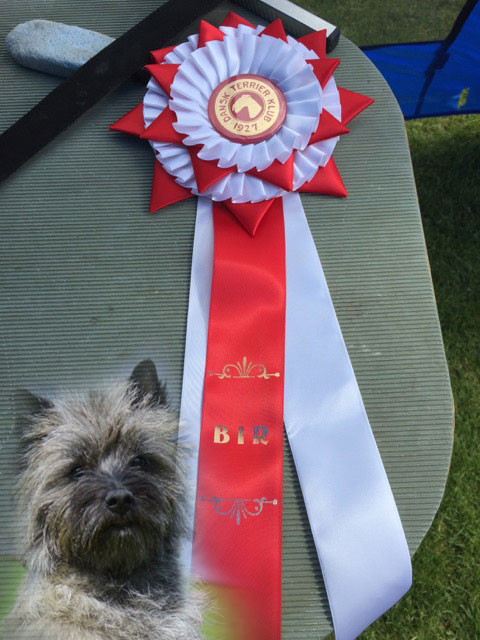 The last weekend in August I went to the shows in Varde and had many wonderful experiences and some not so lovely.
The birds are flying south and it's the last days of summer. The weather turned out nicely from its sunny side.

I had entered three Cairns, Zalazar Love Is In The Air (Tom) Zalazar New Dawn (Dawny) and Zalazar Mai Tai (Maia)
Saturday's show went so well. Tom won championclass and got his first Club Certificate and went on as Best male. Dawny won intermediateclass with ck and Maia was second best champion bitch with Club Certificate. For best bitch Maia was placed no.2. and Dawny no. 5 with bitch certificate. Tom was BOB!
Judge was Jens Martin Hansen, Denmark
Anne-Mette and Niels celebrated two new champions namely ch Zalazar Goes Wild's sons ch Mr Winterbottum's St Patrick and ch Mr Winterbottum St Brennan.
The dogs and I had a good time with some lovely walks around Varde Å and Dawny swam for big salmon fish.
Sunday's show was certainly not a success because none of the dogs achieved other than EX.