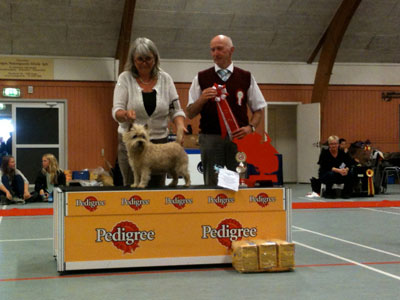 Nice day in good company with lovely people and dogs.
The judge in our ring was a very competent Jessie Borregaard Madsen.
Ginger (Ginger Spice Zalazar) entered as veteran (she is 11 years Oct.4)and she did it in fine style and ended up being BIS o)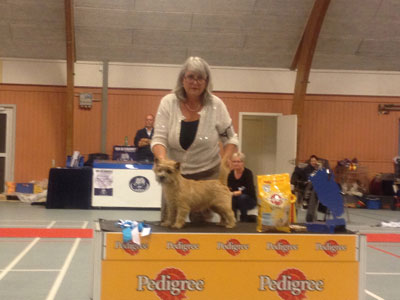 Maja(ZalazarMaiTai) was enteredin puppy classwhere she wasinfierce competition(she isjust6 months)with manyother puppies She ended up as BIS2.