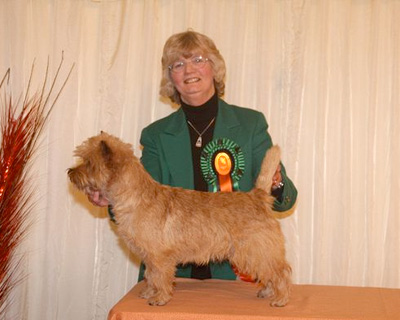 Zalazar Un Zipped! At Starveren

Hi Mette & Michael,
Good news today! I took Uzi to The Boston Championship show.
No CCs for cairns but he took BOB and Terrier group 2.
His daughter was Best Bitch, B/P and Puppy Group 3.
Love, Mary & Uzi

Judge Sherril Goodwin: "Middlehurst's Zalazar Unzipped at Starveren, super outline, could not be overlooked, deep rich red coat of correct texture, demands attention, loved his head & expression, well placed ears, well set on neck, correct shoulders, firm topline, tail set on, moved around the ring as if he owned it. Shall watch his future with interest."