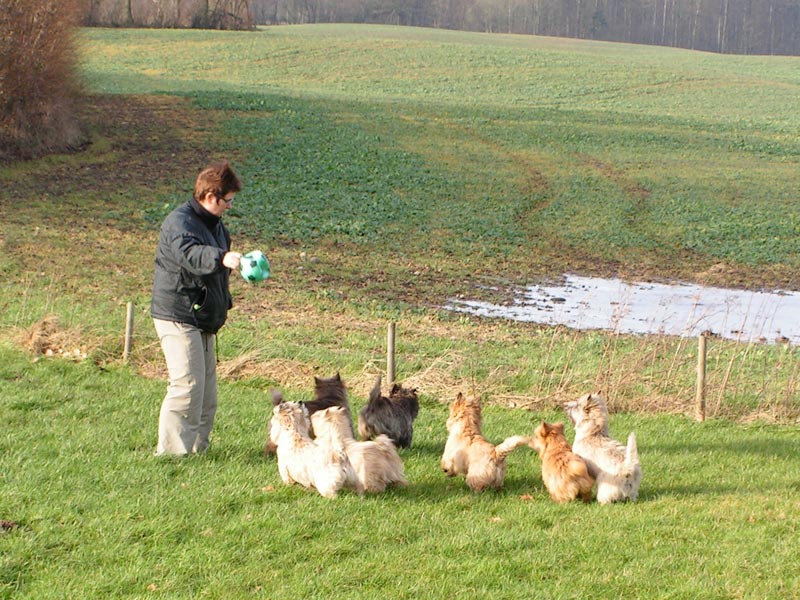 A cold sunny sunday in the fields.
The 3 "oldies" Jackpot, Sille og Deja were taking a nap:-)

It is nice to see 3 males in joint fun with the 4 bitches.
Age 7 months - 5 1/2 years.

1) Who's got it?
2) A nice cold windy sunday with, from left
Bella, Ginger, Oda, Roadie, Jean Claude, Duddi og Eddie
3) Nose against the ground or up in the wind.
4) Who gets the ball ?
5) Rat of the day........niiicccccceeee dog !
6) Bargain ...... I had to trade with something really good to get the "rat"